Hey everyone! I hope you all are having a great week. There are a few updates from me this week listed below:
Weekly Progress:
I spent this past week editing book two's manuscript before sending it off to the editor and beta readers on Friday. They will have the book over the next two weeks to provide summaries and suggestions for improvement. Once I have that in hand, I'll be able to make the necessary changes and we'll be ready to publish. ETA is looking late January or early February. I'll keep you updated on the progress.
Audiobook and Artwork:
Audiobook has begun production, and I have approved voices of several of the main characters. I am super excited about this you guys; you have no idea. I've always been a big fan of audiobooks, and hearing the characters come to life is something that is very special to me. I know Rebecca Woods will kill it and you all will have an awesome book to listen to. The new cover art for book 1 and book 2 are coming along. Below is the latest rendition for book 1's cover art. You can see more detail come through for the characters. These should be delivered by the 24th, so I am hopeful to share this with you in next week's updates.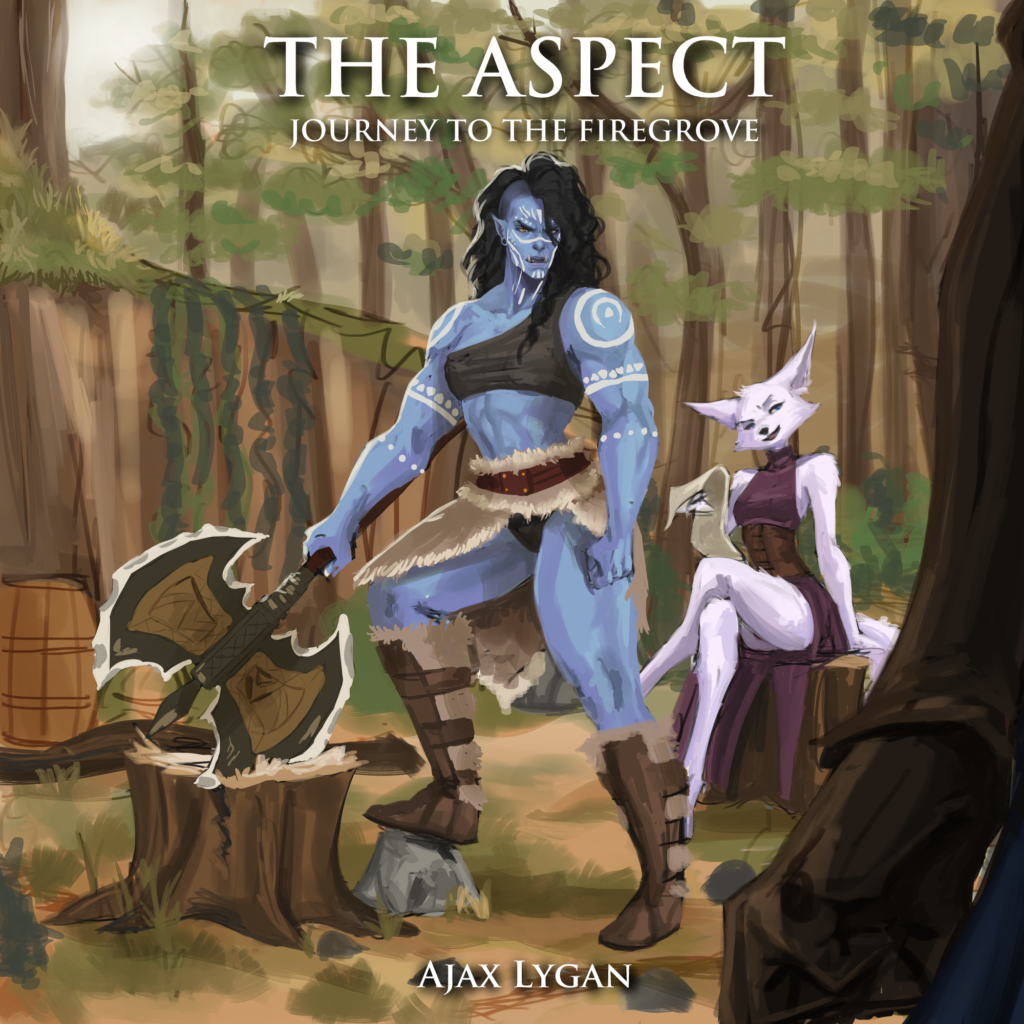 What's next:
This is something I am undetermined on. Currently, I have three books that I want to write. The first one should be obvious which is The Aspect book 3. The second one is a sci-fi opera akin to star wars. The third is another epic fantasy, but with a revenge twist. The basic outline for The Aspect book 3 is complete, as well as the sci-fi opera story. So, in the immediate future, I will work on the basic outline for the third book on the list. I want to see how well The Aspect book 1 and 2 do with the new cover and release of book 2 before I jump right in to book 3. If it does really well on release week then I will jump into The Aspect book 3. If not then I will probably choose one of the other books and then alternate between those two series.
Website Update:
As you all have probably noticed, the website went through an overhaul. I spent most of the weekend redoing it to prepare for having multiple titles and multiple series. I hope you like it!
Book 2 Blurb:
The last thing I have for you this week is book 2's blurb. I hope this gets you excited about things to come in book 2:
Are you willing to save those who seek to destroy you?
Tempest traveled to the Firegrove and discovered he is The Aspect; however, the world does not work on the word of a secluded dryad queen, and the last thing the Iðnan Ruling Council wants is to give up their power.
Tempest must use his wits to survive the world of political espionage, all while safeguarding himself from abductors, uprooting secret organizations, and defending the world from the growing threat of horrors that spawn from unknown planes.
While the burden of responsibility and loss weighs heavily on the man born to be its savior, he must lean on Riika, Ella, and a new band of allies and companions to defend the world from those who seek to destroy it.
This book contains harem elements and explicit content.